Intensive Hebrew
Intensive Hebrew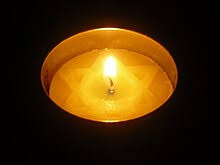 Would you like to learn Hebrew quickly—reading and writing from right to left?
Beth Torah is excited to offer a comprehensive and enriching Hebrew program for children, focused on learning to read and write Hebrew.
This weekly intensive class will run in conjunction with Hebrews'Cool, emphasizing indiviudal needs and encouraging students of all ages to find their holistic connection to Hebrew and Judaism.
Learning Hebrew is a way for your child to connect and have a personal relationship with our heritage, our community, and the world, as well as to create more meaning in their Jewish life.
Let the Hebrew language come to life for your child, find its relevance in their daily life, and realize their identity in the place in between modern progressive Judaism and life, and the ancient teaching. Learning Hebrew will empower your child to embrace Jewish narrative and tradition, and explore the wealth of knowledge that can help enrich their modern lives.
Program Details
Sunday: 11:45 AM – 1:15 PM
Register now!
Cost: $850
Wed, 8 July 2020
16 Tammuz 5780
Wed, 8 July 2020 16 Tammuz 5780